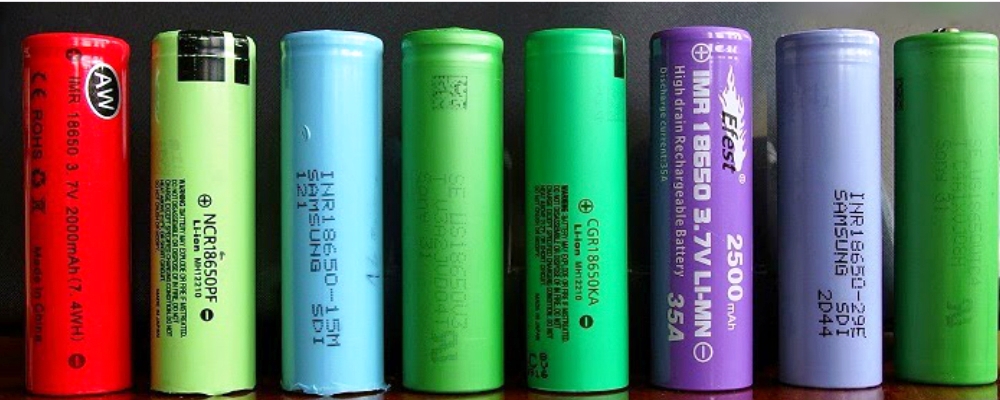 Battery Safety Tip 1: Know your batteries ratings! If you're using a mechanical mod you need to know your batteries amperage limits! Putting too much strain on your batteries can cause them to vent. Knowing Ohm's law is a necessity when it comes to practicing battery safety.
Battery Safety Tip 2: If your batteries have dents or damaged wrappers stop using them immediately! Again, using damaged batteries can cause them to short or vent. We always recommend replacing your batteries if this ever happens, however, for the more experienced vapor you may even re-wrap the batteries yourself. If you buy new batteries then do not forget to properly dispose of your old batteries. If you're unaware of where to take your old batteries please bring them by and we can recycle them for you or advise you on proper disposal!
Battery Safety Tip 3: Never leave your batteries where they will experience extreme heat or cold. Excessive temperatures can damage your batteries! Especially in your vehicles. We all know how hot it can get during the summertime here in Texas and always keep in mind that it may be 90 degrees outside, but the inside of your car will be much, much hotter!
Battery Safety Tip 4: There are many device out there that allow you to charge your batteries inside of the device, and it's a wonderful feature for the vaper-on-the-go, but we always recommend charging your batteries in a separate charger! Doing so can ensure that your battery is charging properly thus extending it's life!
Battery Safety Tip 5: Speaking of chargers, make sure that you do not leave your batteries on the charger longer then they need to be! You don't want to overcharge your batteries as it will cause the batteries to fail. We also recommend using a battery charger like the Efest LUC S2 two bay smart charger. Smart chargers are made to prevent over-charging of the batteries. If you're unsure about the charger you are currently using then give us a call or stop by and speak with an associate!
Battery Safety Tip 6: Always leave your loose batteries in a protective case like the one in the picture. You never want to leave your batteries loose inside of your pocket or purse where it could touch other metal objects. If your battery is touching other metal objects it could create a circuit in the battery causing it to vent! If you're in need of a battery case, come see us!
Battery Safety Tip 7: Last, but not least, your batteries will wear out over time. Most batteries have a lifetime of 300 or so charges. How do you know it's time to get new batteries? Well, they won't perform as well or last for near as long as they did when you first got them. Trust us, you'll know! Like we mentioned before, you're never alone! If you ever have any questions about your batteries/chargers/mod/juice then you are always welcome to call us, come see us or even shoot us a message on here and we'll help you out!